your very own staged photography by Lukas M. Hüller
YOU, your children, your family, your friends or your business partners

starring in your personal STAGED FAMILY comissioned piece of photo-art.
.
A very special and lasting memory, probably for generations…
.
Fantasy has no limits…
---
Just some steps to your personal STAGED FAMILY photography
---
1.
SCRIPT
We write your personal STAGED FAMILY script, based on our questionnaire and a maximum of relevant informations you tell us.
2.
STORYBOARD
We double-check the script with you – changes still possible – and then draft your personal storyboard for your own STAGED FAMILY photograph.
3.
PLANNING
Who, Where, What and mainly When of your shooting day is planned in detail. Lukas and his team are responsible for all set-building and set decoration for your STAGED FAMILY foto-setting.
4.
SHOOTING

The shooting day is your personal film-set. Your required time on the set depends on the complexity of your storyboard – it varies from about one to a maximum of 3 hours.
Your personal piece of art can be produced in all formats and all kind of appearances.
pls see staged family PRODUCTS

---
ABOUT YOU…
It is your authenticity and uniqueness embedded in a visual and artistic arc of suspense which creates your STAGED FAMILY production. Therefor we need informations about you and all involved persons.
All collected informations, stories, anecdotes and references will shape your STAGED FAMILY picture.
How do YOU want to show yourself and your family (and/or friends)? What do you want to releave in your picture? What are your personalities? What is special about you? Whom and what do you want to be in your picture? Are there objects and outfits of personal importance?

You also can consider to appear several times – in different scenes, different outfits – on your final STAGED FAMILY picture….
FRAME-PROGRAM
for your STAGE FAMILY day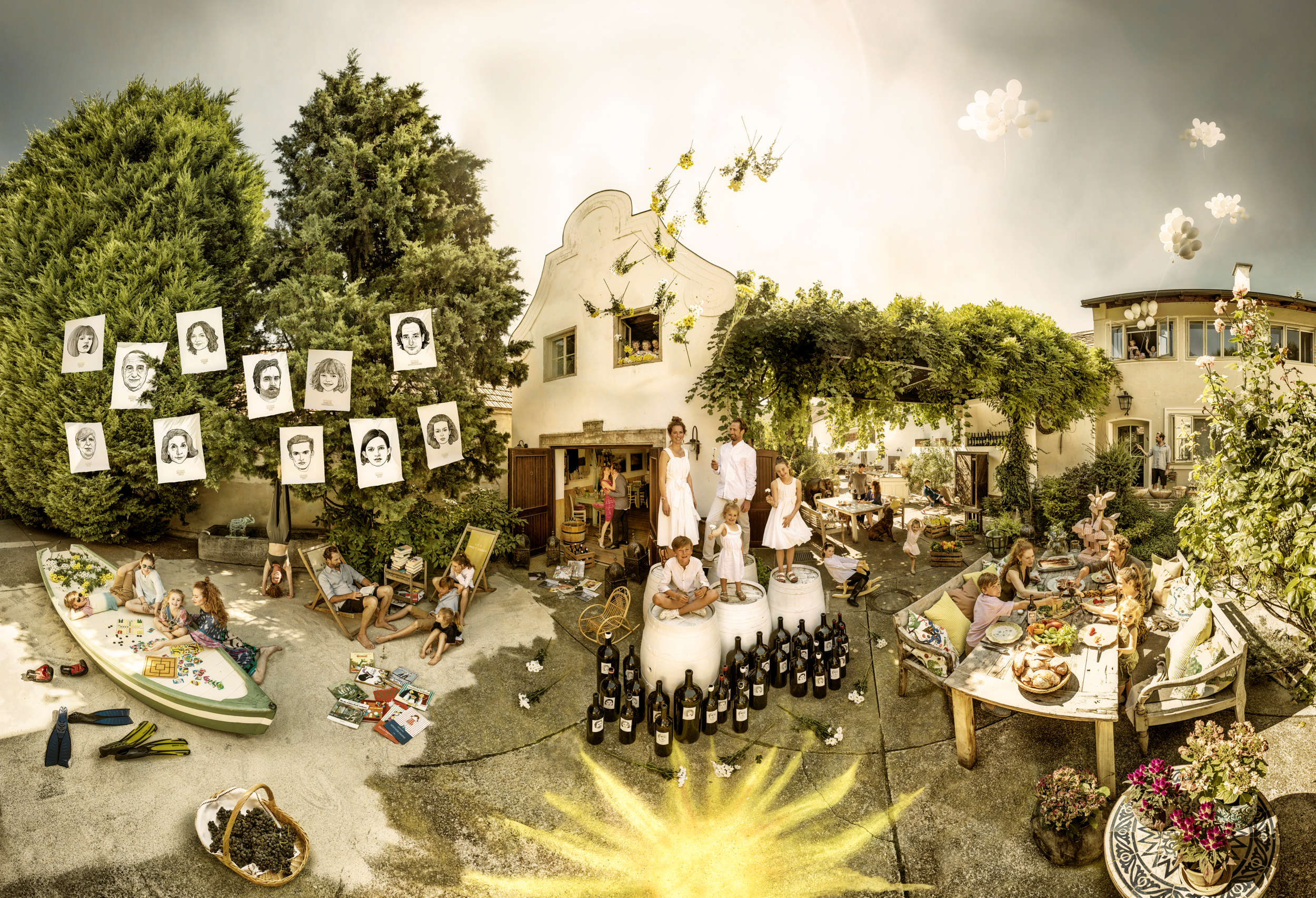 If culinary, sporty or a kids weekend – near Oggau is the big lake (Neusiedlersee), vineyards and even a amusement park for kids – lots of options to complete an unforgettable STAGED FAMILY day.

pls see culinary-art
TECHNIQUE
Your STAGED FAMILY picture is a Gigapixel-photography, which is an assembly of various single photographs to form one picture. This technique allows the multiple appearance of the same characters on one final image and further offers an enormous visual precision of all details – even the smallest ones – it is the collage of several high resolution photographs that offers this amazing final image resolution.

The final magic and fascinating appearance of your STAGED FAMILY picture is conjoured by artistic image post-production.

STAGED FAMILY awarded at LONDON INT. CREATIVE COMPETITION 2016 and at INT. COLOR AWARDS Los Angels 2017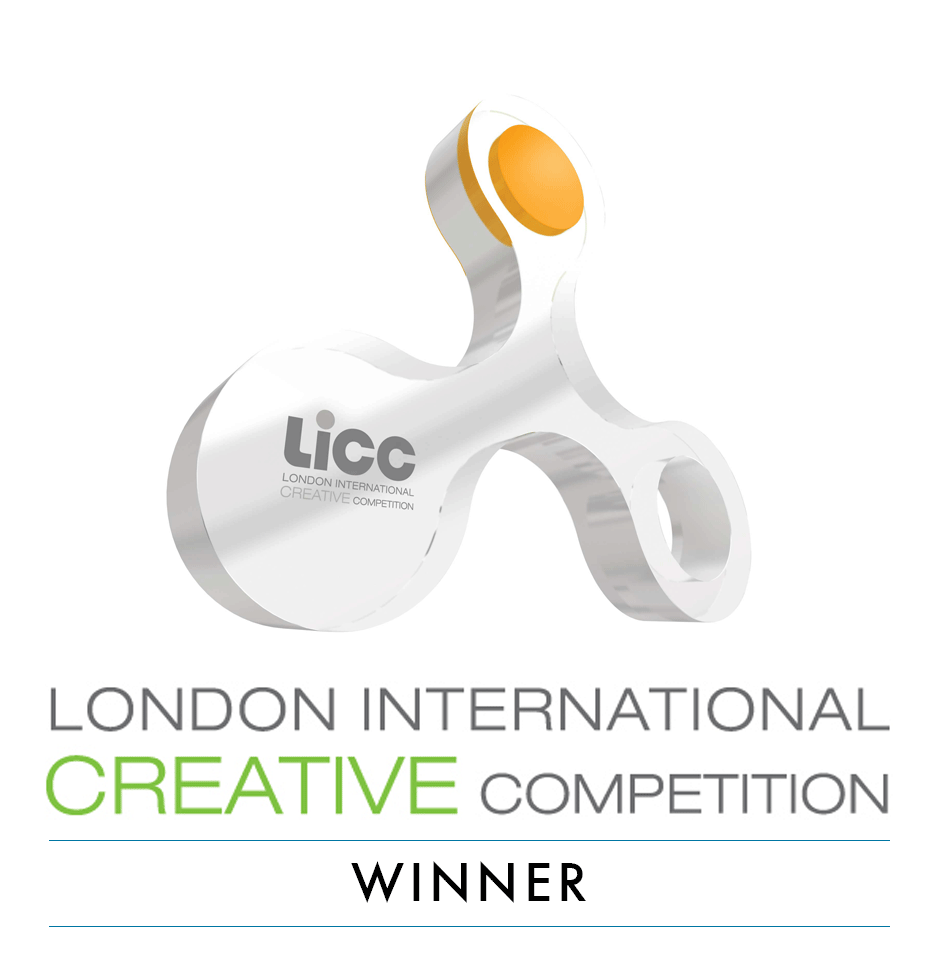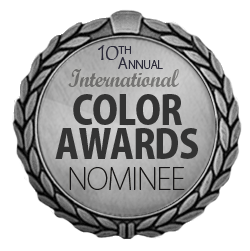 ---
IT IS MORE THAN JUST A PICTURE –
IT IS ABOUT YOUR FAMILY…
---
Nick Treadwell, eccentric gallery owner
I love theatre and my gallery is very theatrical. Staged photography is as close to theatre as art can be, with Lukas the director, creating the narrative of his story. After years of collaborating with Lukas on photo shoots, I know what to expect, but there are always unexpected occurrences, since there needs to be some intuitive decision-making in the course of staging a photograph when people are involved. My first reaction on viewing one of the staged photographs in which I am involved, is invariably a Hearty Laugh! To be a participant in a staged photograph, is to be close to the creative process of the artist. Knowing so much about them, I like to show these pictures in my gallery.
LUKAS MAXIMILIAN HÜLLER
About the Photographer
Lukas Maximilian Hüller is an Austrian photographer – he stages photographs as tableaux and creates conceptual designs for educational art projects.
Lukas was born in Vienna where he graduated High School. In the early 1990s he left Austria to study photography at the "Acadamy of Visual Arts de la CAMBRE" in Brussels and he received his Masters of Fine Arts Photography in 1995.
He stayed in Belgium for eleven years until 2001 and this period of his artistic research lead towards staged storytelling photography utilizing the analog panorama to create "frozen" short-film sequences without any digital support.
The peak of this examination disembogued to translate "the seven deadly sins" historic painting by Hieronymus Bosch into panoramic storyboards (still analog) – the project took several years to realize (2002 to 2007) and was a big success within the international art-world (www.7deadlysins.at).
Lukas' projects are based on real-life-people co-operations relying on the power of visuals – if this were fascinating panorama portraits of famous Cuban musicians (BUENA VISTA SOCIAL CLUB), crazy visual story-telling's with the British bands such as THE TIGER LILLIES, NIGEL BURCH & THE FLEA PIT ORCHESTRA or British eccentric gallerist NICK TREADWELL.
At the same time Lukas started developing large and complex stagings with youth and children around the world reflecting the importance of creative and cultural education as an important voice to express feelings and visions of future generations. He is initiator of the initiative "Child of Play" (www.childofplay.com) – a group of dedicated international artists. Their joint concepts and projects are used for educational programmes and are exhibited and presented internationally as being awarded on an international level.
Influences of historic painters such as Pieter Bruegel and Hieronymus Bosch, or filmmaker Peter Greenaway, photographer Gregory Crewdson, actor / director Paulus Manker and the british musician Martyn Jaques (The Tiger Lillies) stay relevant for Lukas staged photographic work.
Lukas co-initiated support projects for young Austrian photography at the University of Applied Arts Vienna and Academy of Fine Arts Vienna from 2010 to 2014 and lead photographic workshops as guest lecture at the University for Art and Design Linz, Austria in 2014.
Lukas work is presented and exposed on an international level since 1995
---